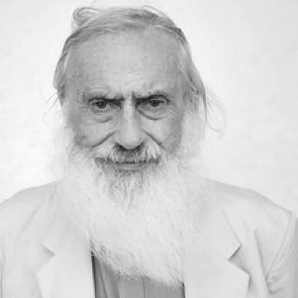 Yaacov Agam
Contact us to see full catalog
Yaacov Agam was born Yaacov Gilbstein in 1928 in Rishon LeZion, then Mandate Palestine. His father, Yehoshua Gilbstein, was a rabbi and kabbalist. Agam is an Israeli sculptor and experimental artist best known for his contributions to optical and kinetic art.

Agam trained at the Bezalel Academy in Jerusalem before moving to Zurich in 1949 where he studied under Johannes Itten at the Kunstgewerbe Schule. He was also influenced by the painter and sculptor Max Bill.

Agam's first solo exhibition was in Paris in 1953 and he exhibited three more works at the 1954 Salon des Réalités Nouvelles which is an association of artists and an art exhibitiom in Paris focusing on abstract art. He established himself as one of the leading pioneers in Kinetic art in the next few years. In 1964, Agam wrote his artistic credo, unchanged since then:

"My intention was to create a work of art which would transcend the visible, which cannot be perceived except in stages, with the understanding that it is a partial revelation and not the perpetuation of the existing. My aim is to show what can be seen within the limits of possibility which exists in the midst of coming into being".

Agam's work is usually abstract, kinetic art, with movement, viewer participation and frequent use of light and sound. Some of his most famous pieces are public installations in Paris and Tel Aviv. He is also well known for a type of print called Agamograph which uses lenticular printing to present radically different images, depending on the angle from which it is viewed. The lenticular technique was executed in large scale in the 30 ft (9.1 m) square "Complex Vision" (1969) which adorns the facade of the Callahan Eye Foundation Hospital in Alabama.

Agam is the highest-selling Israeli artist. In a Sotheby's New York auction in November 2009, when his "4 Themes Contrepoint" was sold for $326,500, he said: "This does not amaze me…my prices will go up, in keeping with the history I made in the art world." A year later, his "Growth", an outsize kinetic painting done in oil on a wood panel, which was shown at the 1980 retrospective at the Guggenheim Museum, estimated at $150,000 to $250,000, sold for the record-breaking sum of $698,000.

Our Jerusalem art gallery carries Agam's works, please contact us of works available and details.