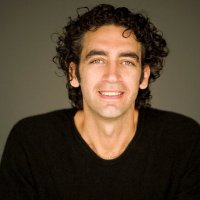 Haziza
Contact us to see full catalog
Acrylic is the most sophisticated material Haziza has mastered to date. It is an unforgiving, but naturally exciting and expressive medium, with light-refracting properties that give it a unique dynamic. Haziza has spent years finding new ways to use color, metal powders and sculpting techniques to bring out the inner fire of acrylic and breathe life and emotion into every piece he make.

Born in Haifa, Shlomi Haziza was passionate about art from a very young age. "While other children were skipping sea stones, I was painting them" he recalls. This was a hobby that launched his first artistic venture, Rock Art. Haziza was known internationally as an established artist by the age of fifteen.

Haziza's work and vision is the basis for every design that comes out of his Studio; his energy, insight, and artistic brilliance have founded and nurtured his international reputation.