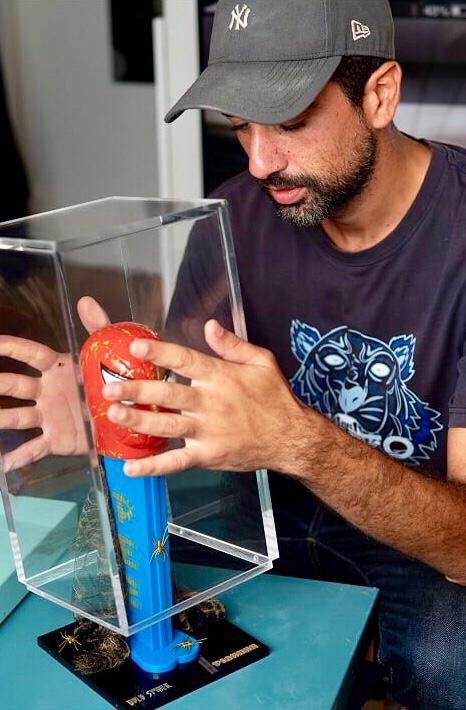 Pinkhas
Contact us to see full catalog
Pinkhas was born in 1975, he defines himself as a self- taught heir of the School of Paris with naive and figurative style. His very non-typical course associates doctorate in medicine and many years in Parisian acting schools.

In parallel of his more academic artworks, he developed a series of more abstract works with recurring element: the real golden ingot of 999/1000 and Pinkhas only stages real gold ingots of different weight.
This work is created according to two angles. The series Gold Up representing ingots in strong safes and the series Hidden Gold enjoying staging ingots in more surprising situations.
The most famous version is doubtless the entitled collection « Combien tu Pez? »(meaning in French how much you weight/worth, playing with the word Pez), where the dispenser of candies Pez is revisited. Instead of delivering candies, those of Pinkhas offer to the audience real golden ingots: a way of provocative unbridled consumer society.
The artist creations are exceptional and refreshing. His works has been appearing in more than 100 international auctions around the world and in collationer hands.